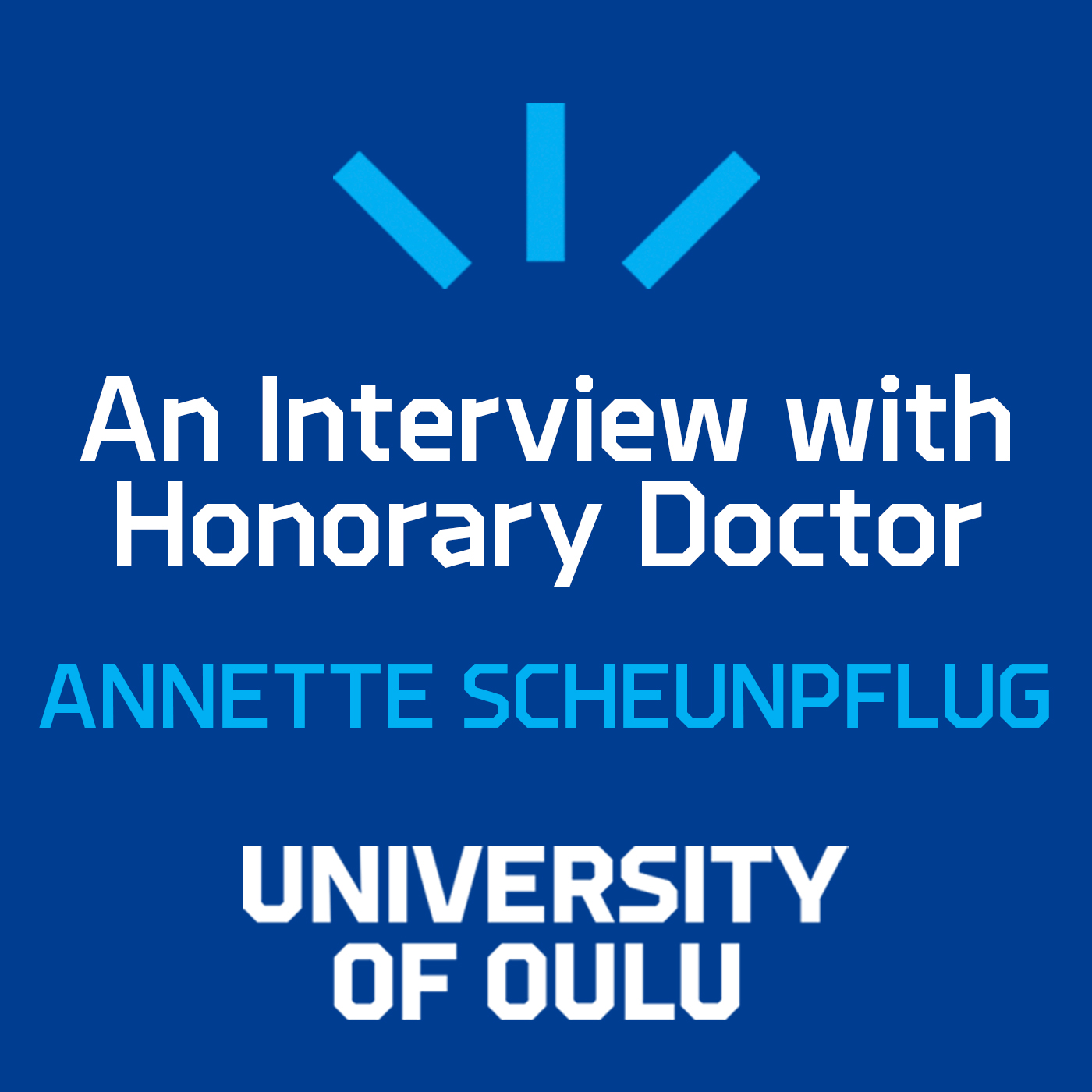 The guest of the 7th episode of An Interview with Honorary Doctor podcast is Professor Annette Scheunpflug. Scheunpflug is an internationally recognised educational researcher whose research areas include comparative education, global education and learning, teacher education, and anthropology in education.
The international aspect of her work can be seen not only in her research areas, but also as in active collaboration around the world. Scheunpflug has worked as a visiting professor in Connecticut, Vienna, Maputo, Hiroshima, Rwanda, and in Oulu.
In the interview she talks about her methods of collaboration and highlights the importance of curious attitude towards other people's thoughts, willingness to listen and creating good individual relationships with research partners.
An Interview with Honorary Doctors is a podcast series, in which we will get to know the honorary doctors of the 11th Doctoral Conferment Ceremony. The conversations will cover interesting stories about the life and achievements of the guests and their connections to the University of Oulu.