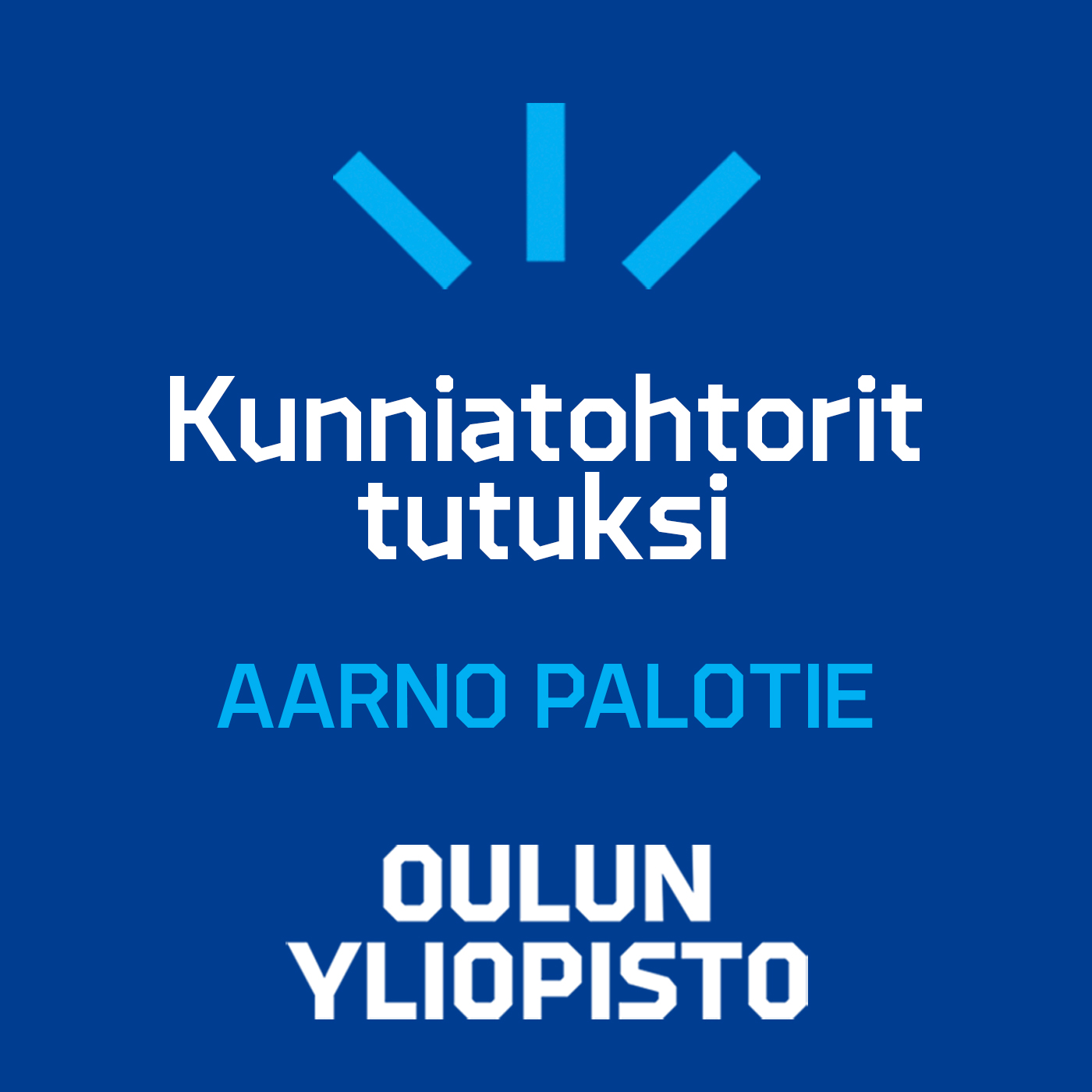 Kunniatohtorit tutuksi -podcastin 11. jaksossa tutustumme Oulun yliopiston alumnin, professori Aarno Palotien menestyksekkääseen uraan sairausgenetiikan tutkijana. Palotie toimii professorina ja ryhmänjohtajana Helsingin yliopistossa, Broad Institute of MIT and Harvardissa ja Massachusetts General Hospitalissa, jossa hän johtaa suurta FinnGen -tutkimushanketta.
Haastattelussa kuulemme, millaisia eroavaisuuksia Suomessa, Englannissa ja Yhdysvalloissa työskennellyt Palotie näkee näiden maiden akateemisten kulttuurien välillä ja mitä opittavaa meillä olisi maailmalta. Suurten sairaus- ja väestöaineistojen genomitietoa sairauksien syiden selvittämisessä hyödyntävä Palotie avaa myös uransa suurimpia saavutuksia. Hän iloitsee siitä, että on saanut toimia yhteisöissä, jotka ovat pystyneet rakentamaan suuria tutkimusprojekteja. Paloniemi toivoo näiden tutkimusprojektien kasvattaneen suomalaista tutkimusinfrastruktuuria niin, että seuraava sukupolvi pystyy niiden avulla rakentamaan omaa tutkimustaan eteenpäin.
Kunniatohtorit tutuksi -podcastissa tutustutaan Oulun yliopiston 11. tohtoripromootiossa vihittäviin kunniatohtoreihin. Keskusteluissa kuullaan mielenkiintoisia tarinoita tulevien kunniatohtoreiden elämästä, saavutuksista ja yhteydestä Oulun yliopistoon.